"My bouquet was too beautiful to throw into the crowd, so I kept it!"
What our happy customers say about us...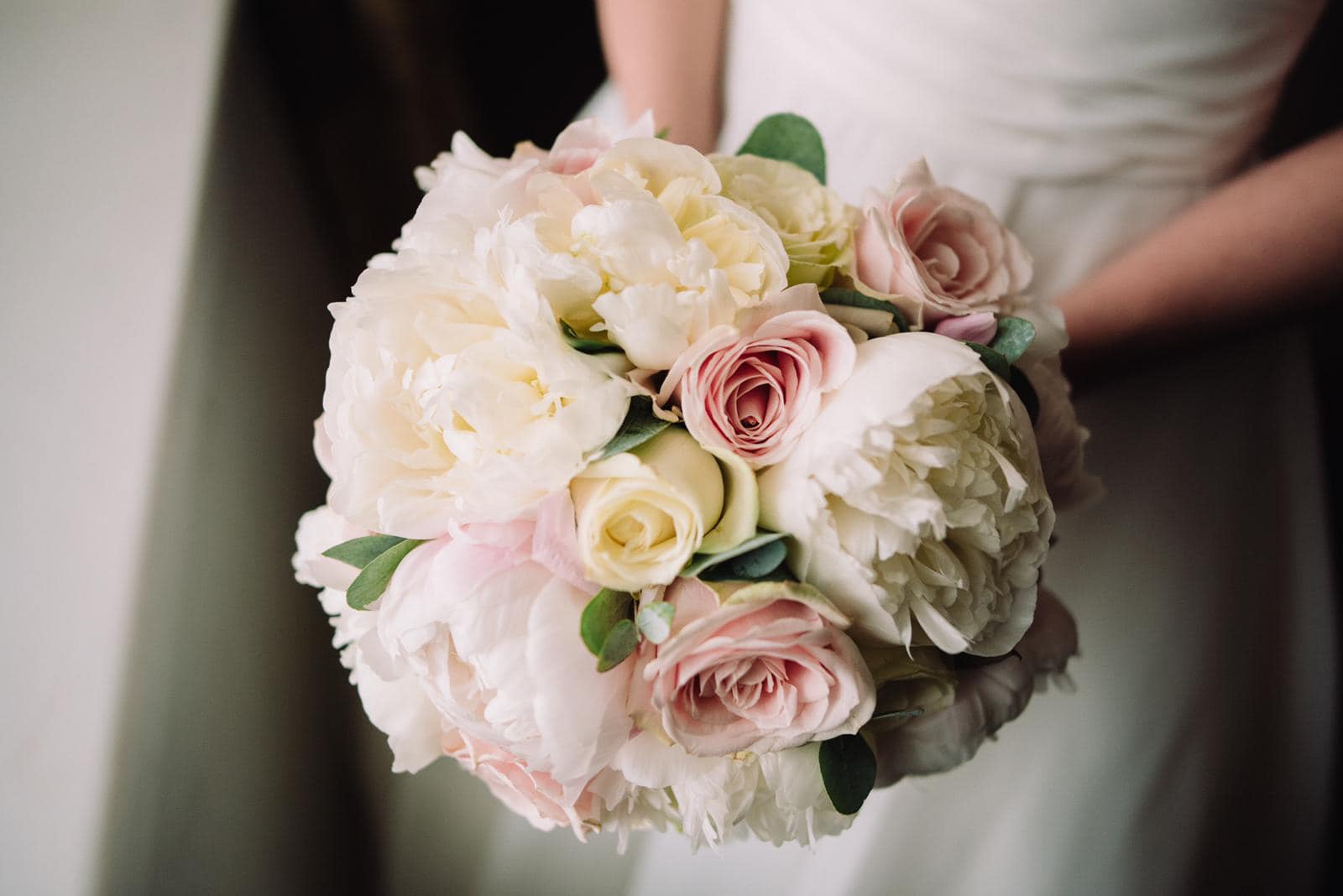 "We cannot thank you enough for the beautiful flowers you did for our wedding. Absolutely stunning in every way. From the very first email to the flowers being delivered was flawless and would highly recommend you for not just wedding flowers but flowers for any occasion, absolutely superb.
Thank you again."
Simon Smith
August 2019
I wish I could have Hannah make me a bouquet every week!
"Just Amazing! I could have not wished for better service, response or flowers. My wedding flowers were truly stunning- more than I could have ever hoped for. Hannah dropping them to me and my reaction is one of the memories I treasure from a very exciting couple of days for our wedding. I cannot recommend highly enough. Thank you Hannah"
Shelley Short
July 2019
"I wish I could have Hannah make me a bouquet every week! Hannah created the most beautiful bouquets, button holes and decorations for my wedding in July. When discussing with her what I wanted, Hannah just got it and her creations were beautiful! Adding all of the colour I wanted, I still can't not look at the pictures of my flowers and be completely overwhelmed by how perfect they were. Please get in touch with this fabulous lady for all ur floristry needs because she's fab! Thank you Hannah! Xx"
Ellie Dunkley
August 2018
"Wow what can I say... Hannah was professional and a pleasure to meet up with to discuss our requirements for our wedding flowers. She picked some flowers with ease, which we loved. Our wedding flowers on the day and in particular my bouquet were stunning. She also liaised with our cake maker to ensure the floral design on the cake tied in with our theme. Would highly recommend. Thank you so much x"
Leah Swiggs
July 2018
"Wow. Hannah, I have no words. You absolutely excelled my expectations. I gave you something completely different and you made it perfectly. You absolutely made the wedding with all our flowers from the bouquet to filling the milk churns! I cannot thank you enough for making my visions become a reality. You are unbelievable!"
Leah McKinley
June 2019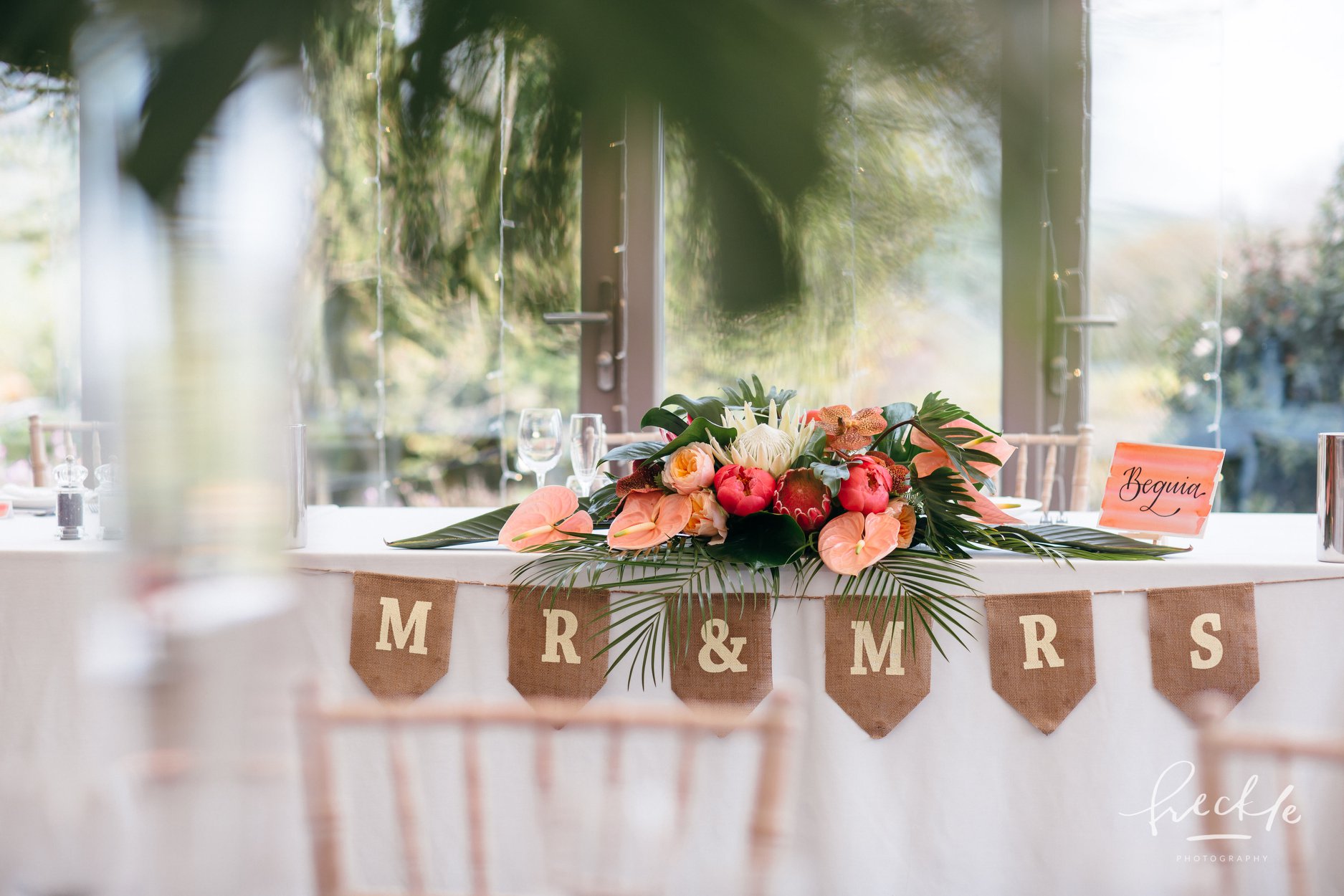 Exactly what I had hoped for
"It was wonderful to work with Hannah, we live in Chester and our wedding was in Cornwall so we were really nervous about how the flowers would turn out, but Hannah was so helpful and accommodating. We emailed several times and spoke on the phone, we did plan to meet for coffee but unfortunately our plans changed so we couldn't make it. On the day of the wedding Hannah delivered the flowers to our venue, and managed to keep the bouquets for both mothers well hidden. The flowers themselves were wonderful & exactly what I had hoped for. We would recommend Hannah for any occasion."
Naomi & Guy
2017
Nothing was too much trouble
"Such a lovely florist, really friendly and put my mind at ease straight away. Nothing was too much trouble, even after I changed my mind on things a few times. The flowers were so beautiful and smelled gorgeous and literally every single guest commented on the floral displays. Everyone wanted to take an arrangement home!!! My bouquet was too beautiful to throw into the crowd so I kept it! I will definitely recommend her to any of my friends in the future and will use her again for special occasions. You made my day, thanks Hannah x X"
"Thank you so much Hannah for the array of flowers that you put together for our wedding! My bouquet looked like something from Pinterest it was just amazing!! Our candelabras were decorated beautifully and the little bundle of flowers for the register table looked so lovely and just a nice surprise as we didn't expect them! Thank you so much for all your hard work! Would definitely use Hannah for everything flowers."
Amy Burrows
January 2020